Cloud Desktops: Exceeding Expectations
Cloud desktops, or hosted desktops solutions, are now exploding onto the scene, primarily due to the pandemic. The need to enable employees to work remotely combined with technology that has existed for some time to create a solution to several issues remote teams have worked with in the past. Cloud desktops provide a familiar technological environment that makes it easy for teams to work together efficiently while staying healthy and safe at their home offices.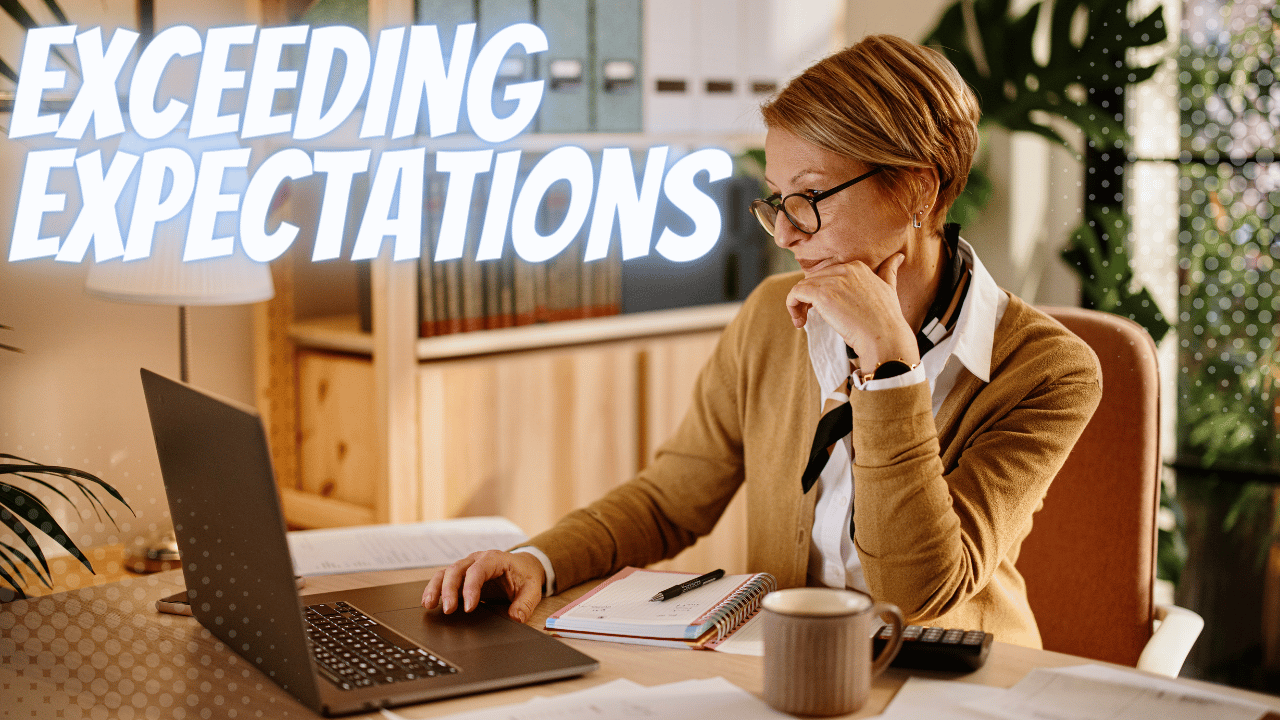 Decades In the Making
The creation of the mini-computer or personal computer paved the way for the first cloud desktops. By 2000, Microsoft Terminal Servers and Citrix Server had created an environment that allowed employees to work from their homes at night or from field offices far remote from the headquarters buildings and while on the road.
Much like the original mainframes, however, Terminal Servers and Citrix Network needed expensive server infrastructures, complex networking technologies, and extensive hours of support from in-house business IT departments to run effectively.
Things changed enormously in 2021. Complexities have disappeared, expensive server equipment purchased by companies has become a thing of the past, and the high costs involved in building, maintaining, and supporting complex systems have become a thing of the past as well.
Some top benefits of cloud desktop technologies include:
Work from anywhere at anytime
All your work is safe and secure
High cost is virtually eliminated.
However, it's possible to drill down into even more benefits of cloud desktops beyond the large categories above. These include everything from truly fulfilling the promise for your workforce to take advantage of bring-your-device (BYOD) policies to ensuring that consultants get secure access to what they need, no matter where they are.
Device and Operating System Agnostic:
Whether your people are accessing your business applications from a laptop, a tablet, a mobile phone, or a desktop tower in your offices, the information they will access remains the same.
No matter what operating system your employees use, cloud desktops enable them to work in the same environment as their peers. Whether they are using Mac or PC, Android or iOS, they will see the same cloud desktop.
Security and Continuity/Disaster Recovery:
All information is stored in the cloud, keeping it secure. If an employee stores information locally on their traditional equipment, for instance, a laptop is lost or stolen, it can be wiped remotely, preventing any possible breach.
Should a physical disaster occur at your company, such as an earthquake, fire, etc., all data will be safe and secure, and all employees can work remotely, ensuring your business doesn't miss a step.
No more in-house backups will be necessary; everything is backed up offsite, providing continuity for your business without resorting to separate data warehouses or equipment and processes maintained by in-house information technology departments.
The Next Iteration of Bring Your Device and Remote Work:
While your people are working from home on their devices, whether those are mobile phones, tablets or laptops, their web browser will enable them to access your secure cloud with two-factor authorization credentials.
Consultants working with their equipment will be able to access needed areas in the cloud desktop and prevent the necessity of supplying a company laptop to avoid security issues.
Throughout the pandemic, the ability to go completely virtual has become a requirement for most companies. But when the pandemic is over, weather and other events will not be a blow to production levels–you can keep your employees safe and healthy while doing the same for your company.
Same Image Access, Same Documents:
How often have you heard someone say, "Well, that's not what is showing on my screen." Cloud-based desktop users will see the same screen and work from the same page.
Teams will be better able to collaborate, raising productivity across the board.
Cost Reductions Include:
Training is dramatically shortened and can be conducted over one e-mail. Every employee is already familiar with the concept of a desktop; the only information they will need is how to access it.
IT support is built into the subscription.
Infrastructure is lessened.
Storage space solutions are no longer necessary.
Security in the cloud-based desktop moves away from the in-house firewall and VPN modeling to a more transparent process that inflicts little pressure or frustration on the workforce.
Interacting across platforms and operating systems without the time needed to transfer and translate information is a significant saving.
Costs can also be controlled in the subscription model, making it much easier to predict for budgetary reasons and to manage overall.
The ability to pay only for what is needed provides long-term cost savings.
New equipment can be less costly, and older equipment will last longer because accessing the web is paramount, but large amounts of physical storage is not.
It also allows you to eventually create a hybrid virtual/in-office workforce or a solely remote workforce, diminish your company's physical footprint, and avoid several associated costs.
Scalability:
When onboarding new employees, training becomes a simple matter of adding new licenses and emailing them with a few basic directions on where they'll find the place to authenticate their ability to access needed information and programs.
The Benefits of EGLtech as a Cloud Desktop Partner.
The possible benefits of using cloud desktops go far beyond this list, but it shows how easily these desktops can flex to meet your unique needs. At EGLtech, cloud desktops are part of our belief in innovative, scalable, flexible solutions that will simplify business operations for our clients and make your life easier. Cloud desktops carry enormous promise for any company that looks beyond business as usual to leverage the benefits this technology can bring to your company, clients, workforce, and bottom line.
If you want to know more about the specific benefits your organization can derive from cloud desktops, reach out to our team, and simplify your tomorrow with EGLtech.