Spammers, scammers, and telemarketers can take up a lot of your time. Spam-based cybercrime is big business—last year there were nearly 9 billion spam emails sent in the US alone. 
Whether it's spam emails or scam phone calls, they distract you from whatever you're trying to focus on. Even worse, if you happen to fall for a scam, it could compromise your confidential information or cost you money.
That's why you need to be able to identify fraudulent communications and understand how to mitigate them. 
How To Identify A Scam
Spam and other based cybercrime tactics are incredibly common—how confident are you that you could spot a dangerous text or email the notification pops up? 
As a social engineering method, text and email scams depend on the target's inability to spigot them. Your lack of awareness is what makes these scams effective.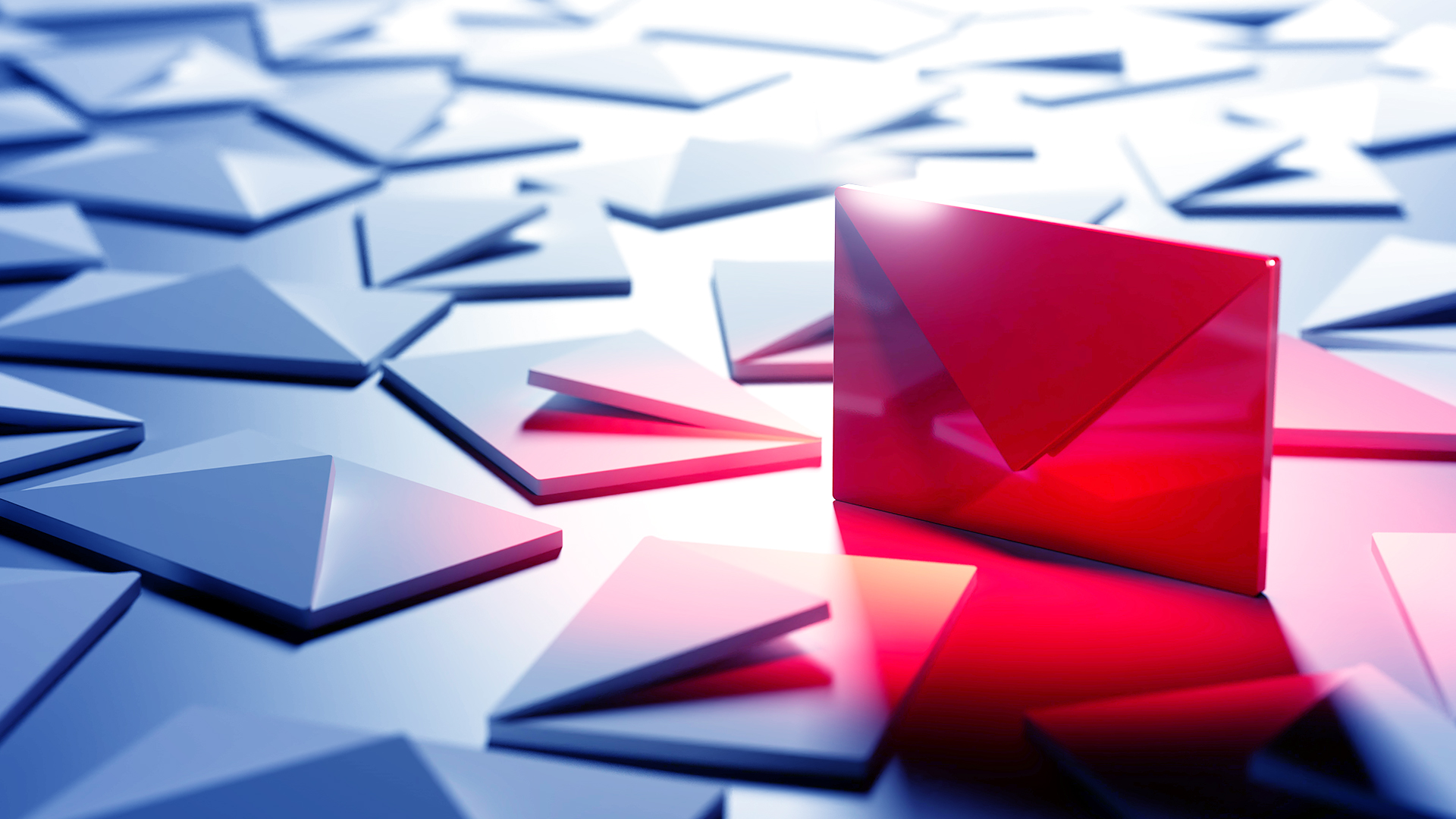 5 Ways To Spot A Scam
Scam texts and emails can be difficult to spot as they are often made to look like genuine communication from companies, financial institutions, or even government departments. 
Fortunately, there are certain red flags you can spot to help you identify a scam before it's too late…
Personal Information
If the message is asking for personal information, such as your credit card number or social security number, this is a major red flag. 
Legitimate companies will never ask for this kind of information via email or text. If something feels suspicious, delete the message immediately and log into the website in question directly using a secure connection to confirm if any action is required. 
Good Or Bad News
Another common scam tactic involves informing people that they have won money in some sort of lottery or competition, often with a link to click on for more information. Likewise, some scammers will try to trick you into thinking you've already been hacked, or face another type of time-sensitive consequence. 
The links in these emails. are generally malicious and should never be clicked—if you ever receive this type of message, it's best to delete it as soon as possible. If the message appears to be an urgent matter and prompts you to take swift action, it's likely a scam. 
Scammers rely on generating panic in order to make victims overlook other indications that their communication may not be legitimate. 
Spelling & Grammar
Scam emails and texts are often written in haste and have spelling mistakes or poor grammar. This is a definite giveaway that the content is illegitimate and can be safely discarded without further investigation. 
Specificity
Legitimate sources and confirmed contacts should know your first and last name. Scammers, on the other hand, will use vague terminology like "Valued Customer" or "Account Holder".
Hyperlinks
If you're urged to click a hyperlink included in the email or text, that's a sure sign it's a scam. Cybercriminals use hyperlinks to hide dangerous websites and malware. 
Dealing With Phone Scams & Spam
Every phone call they place and text they send takes attention away from whatever it is you're focusing on at the moment. At best they're a distraction, and at worst, they can jeopardize your security.
The good news is that you don't have to deal with them, so long as you understand the features your smartphone and mobile carrier offer for blocking these types of communications. 
Blocking Calls & Texts On Your iPhone
Phone App
Open the Phone app

Select Recents

Tap the information icon next to the number or contact in question

Select Block This Caller
Messages App
Open the conversation in question

Tap the information icon

Select Block This Caller
Keep in mind that you can review blocked callers, and unblock those you selected by accident, by opening Blocked Contacts under Settings>Phone. 
How To Silence Unknown Callers
While these methods work well for contacts that use the same number to send you spam, many scammers will use multiple numbers in order to circumvent block lists. That's why you should also use the Silence Unknown Callers feature:
Open Settings

Select Phone

Enable Silence Unknown Callers
This feature will silence incoming calls from callers you do not have saved as a contact in your phone. They can still leave a voicemail, but their call won't necessarily interrupt you. 
Lastly, make sure to always report spam by tapping the "Report Junk" link when it is provided under a message. 
Blocking Calls & Texts On Your Android Smartphone
Open the Phone app

Select the Recent tab

Long-press the number you want to block, and select Block/Report Spam
How To Block Unknown Callers
Similar to iPhones, you can also filter out incoming calls from numbers you don't know. 
Open the Phone app

Tap the three vertical dots at the top right of the screen

Select Settings

Select Blocked Numbers

Toggle Unknown
Blocking Calls & Texts With Your Mobile Carrier
Phone companies have been using a number of different strategies and associated technologies to fight back against robocallers, including:
Verizon's Call Filter App
Free to download for iOS and Android (with premium versions available as well), this app offers auto-blocking for identified fraudsters, warning banners for suspicious calls, and a simple spam reporting tool. AT&T's Call Protect is similar.
T-Mobile Scam ID & Scam Block
Scam ID warns users about suspicious calls, and Scam Block (free, requiring activation) automatically rejects calls from those numbers. 
Google Pixel Personal Assistant
Google's flagship phone offers users the capability to have their voice assistant answer and screen suspicious calls for you. It then makes a transcription of the call to help users decide whether or not they should answer. 
Human Verification
T-Mobile and Comcast Xfinity have announced that they would begin verifying that calls placed between their networks are actually made by humans. 
STIR/SHAKEN
Many major telecom companies have contributed to the development of this anti-robocall technology, which is designed to stop fraudsters that engage in spoofing (appearing as though they're calling from a legitimate number). 
Why These Scams Work
Despite the fact that online security and awareness measures have been established to protect people from malicious cyberattacks, it appears that many users still fall victim to the same deceptive tactics employed by cybercriminals. 
These scammers rely on exploiting human vulnerabilities in order to gain access to someone's personal information or money, and they are often successful because individuals are either unaware of the risk or don't know how to avoid getting caught up in their schemes.
They continue to use age-old techniques such as spoofing and phishing emails, sending SMS text messages with malicious links, or even posing as a legitimate business offering services they don't actually provide. It is important for users to recognize the signs of these scams in order to prevent any further damage from occurring.
Don't Allow Yourself To Be An Easy Target
The key takeaway here is to remain vigilant when checking your emails and messages. If something appears too good to be true, chances are it probably isn't—so delete suspicious content immediately.
By following these simple steps, you can help to protect yourself from fraudsters and keep your information safe. Remember: trust your instincts and always be wary of unsolicited emails or text messages that ask for personal information. Don't let scammers take advantage of you—stay informed and stay safe.
If you ever have any questions regarding suspicious emails or texts, don't hesitate to contact EGL directly. Together we can all help to make our online interactions more secure and protect each other from potential scams.